Heavy Serrated Surface - The causes of this condition are normally atmospheric contamination or lack of load current. This condition will grow worse over time if not addressed.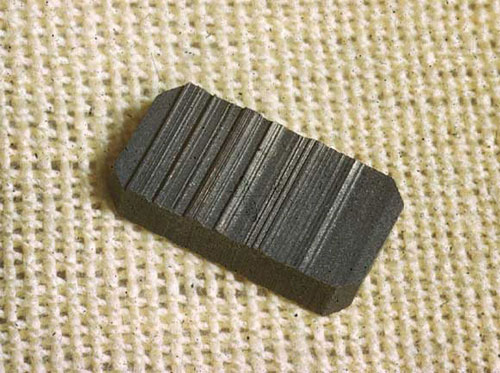 />
Copper Particles - Copper pick-up from the commutator can result from copper drag problems or heavy peak loads. This condition will continue to cause commutator wear.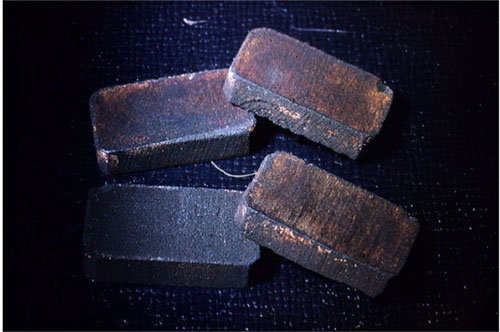 Brushholder Markings - These brushes have wear markings on the front and back surfaces where they contact the brushholder. It's obvious that they are riding up and down on a rough commutator surface. Surface rounding brushes may provide a temporary solution until the next scheduled maintenance.
Frayed Shunts - You know you're in trouble when... The vibration caused by rough commutation leads to this dangerous condition that can only be corrected by turning the out-of-round commutator.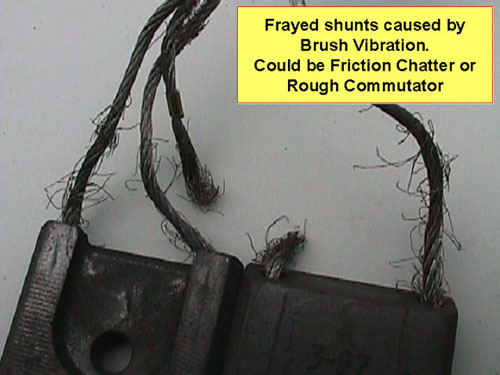 Photos courtesy of National Electrical Carbon.