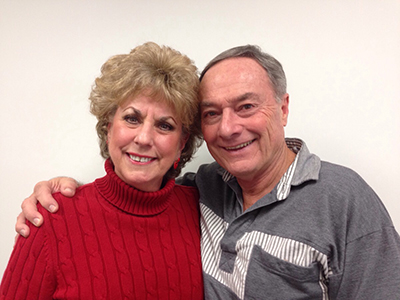 On Friday, February 5, 2016 Bill & Carm Hill will retire from Repco, leave southern New Jersey and move to their new home in Florida. They have both been a vital part of Repco's endeavor to become the premier provider of motor and control replacement parts.
Carm started with Jos. T. Fewkes & Co. in 1973 and served as the personal secretary to Mr. Ray Gillin until his passing in early 2015. She joined the Repco team in 1993 and has been involved in administration and computer operations ever since. Her professionalism and attention to detail have served both companies well for 43 years.
Bill, Carm's husband, joined the Repco team in 1996 and quickly became the Repco electrical contact sales manager. He has served in this capacity for 20 years. He's been one of the primary telephone and email contacts assisting so many of our customers over the years.
We wish them both a wonderful, well-deserved and long retirement in sunny Florida. Please feel free to offer your congratulations to both of them in the work week ahead and wish them Godspeed in this new adventure in their lives.
It's difficult to replace key employees, like Carm & Bill, but Repco is fast at work to prevent any lapse in the quick and efficient service you've come to expect.